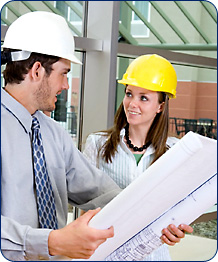 Service options to fit your needs.
With a portfolio spanning both the public and private sectors and experience in various forms of construction, Ocean Gate is uniquely qualified to manage your building projects. Our versatility ensures that you'll receive the optimal solution to fit your needs.
Each Ocean Gate project is thoroughly coordinated by project managers and field superintendents with extensive experience and acumen in managing construction projects. We control the evaluation, selection and management of subcontractors and suppliers. Ocean Gate utilizes proven modern construction techniques coupled with the best in traditional craftsmanship.
For your security, Ocean Gate is bondable up to $30 million. We also offer a strong background in site preparation, which can account for as much as 25 percent of a job's costs and greatly impact the quality of the entire project.