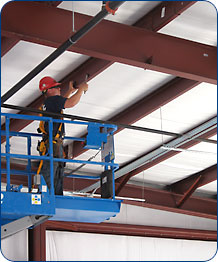 Safety: The most important job on the job site.

On an Ocean Gate construction site, no job is more important than safety. We believe that a safe job site minimizes risk, lowers costs, raises productivity and results in an environmentally superior work place. It's a win-win scenario: By maintaining safe work sites for our employees, we reduce the financial impact to our clients while helping to control industry insurance costs.

Ocean Gate takes a proactive stance in safety training and supervision. Our project managers are trained to implement the guidelines of our corporate safety program, assuring compliance with federal, state, local and project-specific regulations. We hold regular safety briefings and take responsibility for overseeing the safety procedures of all on-site crews, including subcontractors.

Ocean Gate's dedication to a safe work environment has resulted in a safety record that has consistently out-performed the industry average. And that's no accident.