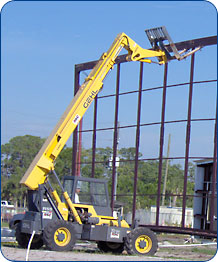 Engineered for efficiency.

Ocean Gate Construction is an authorized dealer for VP Buildings and NuCor, leaders in the pre-engineered metal building industry. Pre-engineered metal buildings are durable and energy efficient, and can provide significant savings on long-term maintenance. They are also easily expandable, allowing for future growth at a reasonable cost.

Ocean Gate uses advanced computer technology to accurately detail your building structure and process the material throughout manufacturing. The steel system components, which have been precisely engineered to the specifications of your project, are then delivered and assembled on site. The efficiency of this process allows you to fast track your construction schedule while still achieving the customization you require.

You also needn't sacrifice looks for practicality: Pre-engineered metal building systems can be augmented with materials such as glass, wood, stone and masonry to produce an affordable and attractive street elevation for your business.